---
LEAD Series: Emotional Intelligence and You Presented by Texas MBA & Texas MSTC
Mitte Foundation Carriage House, 1008 West Ave.
Austin, TX 78701 United States
Mitte Foundation Carriage House

Friday, August 23, 2019 (11:30 AM - 1:00 PM) (CDT)
Event Details
This event registration includes an opportunity to give to the Austin Young Chamber Foundation. As the giving arm of the Austin Young Chamber, our Foundation leverages your giving and that of your fellow members to support missions and causes that ensure everyone in our community has the opportunity to thrive. With as little as $5, you can help amplify our giving. Learn more here.
---
Speaker Series is now LEAD Series! Now you can look forward to ongoing professional development, community and civic engagement, and personal growth opportunities throughout the year.
In the world of today, emotional intelligence is touted as essential to finding happiness at work, in relationships, at home - pretty much all aspects of life. But what is emotional intelligence, and how do you know if you have it? Join us in this conversation with Dr. Colette Pierce Burnette as we take a deep dive into the world of EQ and learn:
How do you measure it?
Can you develop it?
Can you improve it?
Can you lose it?
Do you need it to be a leader?
---
About Your Speaker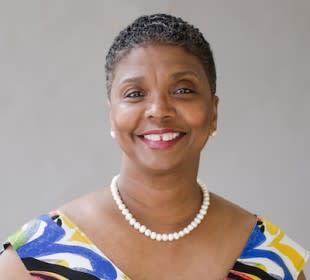 Dr. Colette Pierce Burnette, a native of Cleveland, Ohio, joined Huston-Tillotson University as President and Chief Executive Officer July 1, 2015. Dr. Pierce Burnette is an experienced leader in higher education with a deep commitment to student success. Her experience includes serving as interim President at Pierce College in Puyallup, Washington; the Vice President for Administration and Chief Financial Officer at Central State University in Wilberforce, Ohio; Vice President for Information Technology and Services and Chief Information Officer at Central State University; Dean of Information Technology at Pierce College in Lakewood, Washington; and Manager of Consulting and Project Management Services at the Washington State Department of Transportation in Olympia, Washington.
Dr. Pierce Burnette knows the meaning of "humble beginnings" and has combined her intelligence quotient (IQ), emotional intelligence (EQ), entrepreneurial spirit, and technical knowledge to forge successful careers in engineering, information technology, and education. Before transitioning into higher education, Dr. Pierce Burnette worked as a Computer Analyst at The Washington Post, was an Operations Support Engineer at Proctor and Gamble, held the position of Director of Information Systems at Neighborhood Reinvestment Corp., and ran her own computer consulting firm, CompuMent.
A strong proponent of civic and community engagement, Dr. Pierce Burnette hosted the "No Risk, No Reward: Taking The Risk To Do What You Want With Your Career" panel discussion during the 2015 Texas Conference for Women. Locally, Dr. Pierce Burnette is a member of Austin Area Research Organization (AARO) and the steering committee for My Brother's Keeper. She also sits on the board of directors of Girl Scouts of Central Texas, Leadership Austin, and the Greater Austin Area African American Chamber of Commerce. Nationally, Dr. Pierce Burnette serves on the Minority Engineering Advisory board for The Ohio State University's College of Engineering, is a member of the National Society of Black Engineers, Valley Arts United, the National Council of Negro Women, Puyallup Area Aging in Place Coalition, Texnikoi, the Black Data Processing Association, and Delta Sigma Theta Sorority, Inc., to name only a few.
Pierce Burnette has served on numerous boards and committees including the Xenia Area Chamber of Commerce Board of Directors, Wright Patterson Air Force Base 2020 Taskforce Committee, National Association for Schools of Music Accreditation Committee, African American Male Leadership Institute Steering Committee, Ohio State University College of Engineering Advisory Committee, and Central State University's Campus Climate Committee.
Her many honors include the Ohio State University Outstanding Engineering Alumnus Award, United States Army Distinguished Civilian Volunteer Service Medal Award, Thurgood Marshall Foundation Chief Information Officer of the Year Award, Dayton Business Journal Chief Fiscal Officer of the Year Award, and the National Diversity Council Glass Ceiling Award.
Dr. Pierce Burnette earned her Master of Science Degree in Administration with honors from Georgia College in Milledgeville in 1983 after completing a Bachelor of Science Degree in Industrial and Systems Engineering from Ohio State University in Columbus in 1980. In 2003, Dr. Pierce Burnette was accepted and graduated from the Harvard Graduate School's Education Management Development Program. She also completed an Ed.D. in Higher Education Administration at the University of Pennsylvania in 2015.
Dr. Pierce Burnette is married to Daarel and they have two adult children (Daarel II of Washington, DC and Daana of New York, NY).
---
Thank You to Our Sponsors
The Texas Evening MBA Program is a flexible MBA degree tailored to fit your schedule and your needs, allowing you to work full-time while earning your MBA from a globally-recognized university within a network of award-winning faculty and accomplished students. Why wait? Join us for an upcoming event to take an in-depth look into what sets the Texas Evening MBA Program apart from the competition and to ask any questions you may have.
The Texas MSTC Program is a one-year program offering a real-world approach to entrepreneurship allowing students to evaluate technologies with market potential, develop business plans and profitably launch innovative products into market. MSTC recently ranked #6 in the US for Entrepreneurship!
Discover which working professional program is right for you and how they can unlock your full potential as a business leader.
Video Overview: http://bit.ly/1W7LNNc
---
Thank You to Our Lunch Sponsor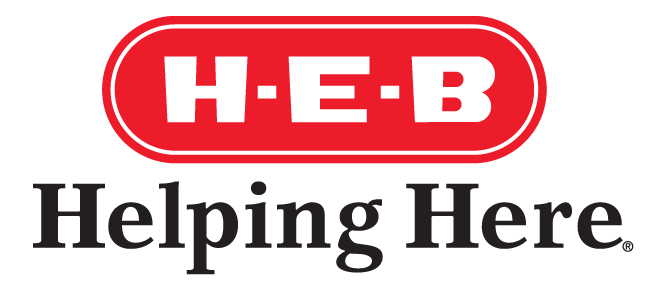 Additional Information
Event Contact:
Mel Martin
Contact Organization:
Austin Young Chamber