Austin Fast Start: FinTech
Capital Factory, 701 Brazos St
Austin, TX 78701
Capital Factory
First Floor Capital Factory Voltron Room
Parking Instructions can be found here.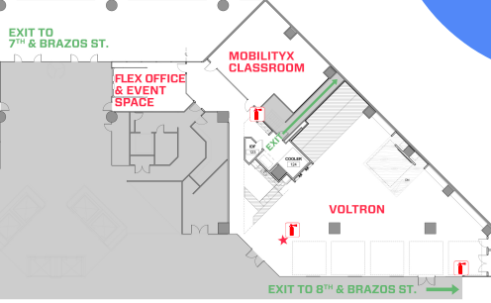 Tuesday, January 15, 2019 (5:30 PM - 7:00 PM)
Event Details
Austin Fast Start is a pitch competition with a purpose. Every quarter, we will hear from a new industry and award an unrestricted cash prize and other opportunities to turn these dreams into realities. This quarter is FinTech (Financial Technology) and will feature finalists that leverage new technology to create new and improved financial services for both consumers and businesses. It includes companies of all kinds that may operate in personal financial management, insurance, payment, asset management, etc.
You'll get the opportunity to see and hear innovators present their ideas and vote for your favorite.
Additional Information
Event Contact:
Mel Martin
Contact Organization:
Austin Young Chamber