---
We're continuing to offer in-person and virtual programs. In-person events will follow health and safety guidelines so we can get to all that networking joy while keeping each other safe.
---
---
Exploring Entrepreneurship: Co-Founders We Are
Tuesday, May 4, 2021 (11:30 AM - 12:45 PM) (CDT)
Description
Exploring Entrepreneurship is a partnership between the City of Austin Economic Development Department's Small Business Program and the Austin Young Chamber.
Luke and Leia. Han and Chewbacca. Rey and Ben. Amazing things can happen (like force dyads) when you're part of a great duo. This May the Fourth, join us for a lively discussion on all things co-founders.
You'll hear from seasoned co-founders on finding an aligned vision and working through both challenges and opportunities to get your business to the next level. You'll also hear from a lawyer with expertise in business formation on the do's and don'ts of setting up a partnership. We will start with a 45 min panel conversation followed by 30 min of round table networking where you may just meet your new partner!
Learn what you should know when starting a partnership from current co-founders
Understand best practices in partnership agreements from a lawyer with expertise in business formation
Meet fellow founders in round table networking
Have a question for our panelists? Submit your question in advance.
Speakers
Moderated by: Janice Omadeke, Founder of The Mentor Method
---
About the Speakers
Ariel Lee is a designer, entrepreneur and student of the world. She is a leader in the beauty-tech space having been recognized by the Austin Business Journal as a founder under 25 to watch for. She has also been featured on the Forbes Next 1000 list within their first cohort of 250 change-makers. Ariel is using her voice to empower underrepresented communities through recognizing the lack of guidance there is within the natural hair-care space. She is building the infrastructure to disrupt the hair care industry. Creating equity within communities of color and ensuring that safe products are on the shelf are two of Ariel's passions.
Christopher Parkes is the Co-Founder & Managing Partner at ALLPRO Hospitality Group, which includes ALLPRO Hospitality Staffing, International Careers & the ALLPURE BRAND.
He believes in strengthening our community here and abroad through leadership, teamwork, and genuine hospitality. His enthusiastic, hands-on approach and insightful recruitment skills have led to several accolades, including Best Workplaces Inc. Magazine, #1 Best Places to Work Austin Business Journal, and a number three top spot in workplaces voted by the American Statesman. Parkes is a leading hospitality executive with over twenty years of award-winning experience managing luxury hotels, resorts, and gourmet catering operations. He has worked with several top hotels such as The Four Seasons and The Ritz-Carlton, where he was ranked #1 in service and quality.
Serving the community is his passion. Creating jobs and developing new ways to be relevant in the changing hospitality landscape has kept him busy, and Parkes loves the challenge. He can talk his way into any room, which has helped build this powerhouse community-driven company. "Our community, our staff rely on us, and nothing drives me more than to create success stories for all of them," he says. The newest division of the company, the ALLPURE BRAND, was born out of this passion. ALLPURE is pure heart, the pure drive to build a better tomorrow for the staff, the guests, and families navigating a pandemic. "We will continue to build, grow, and find ways for all of us as a community to be safe and successful."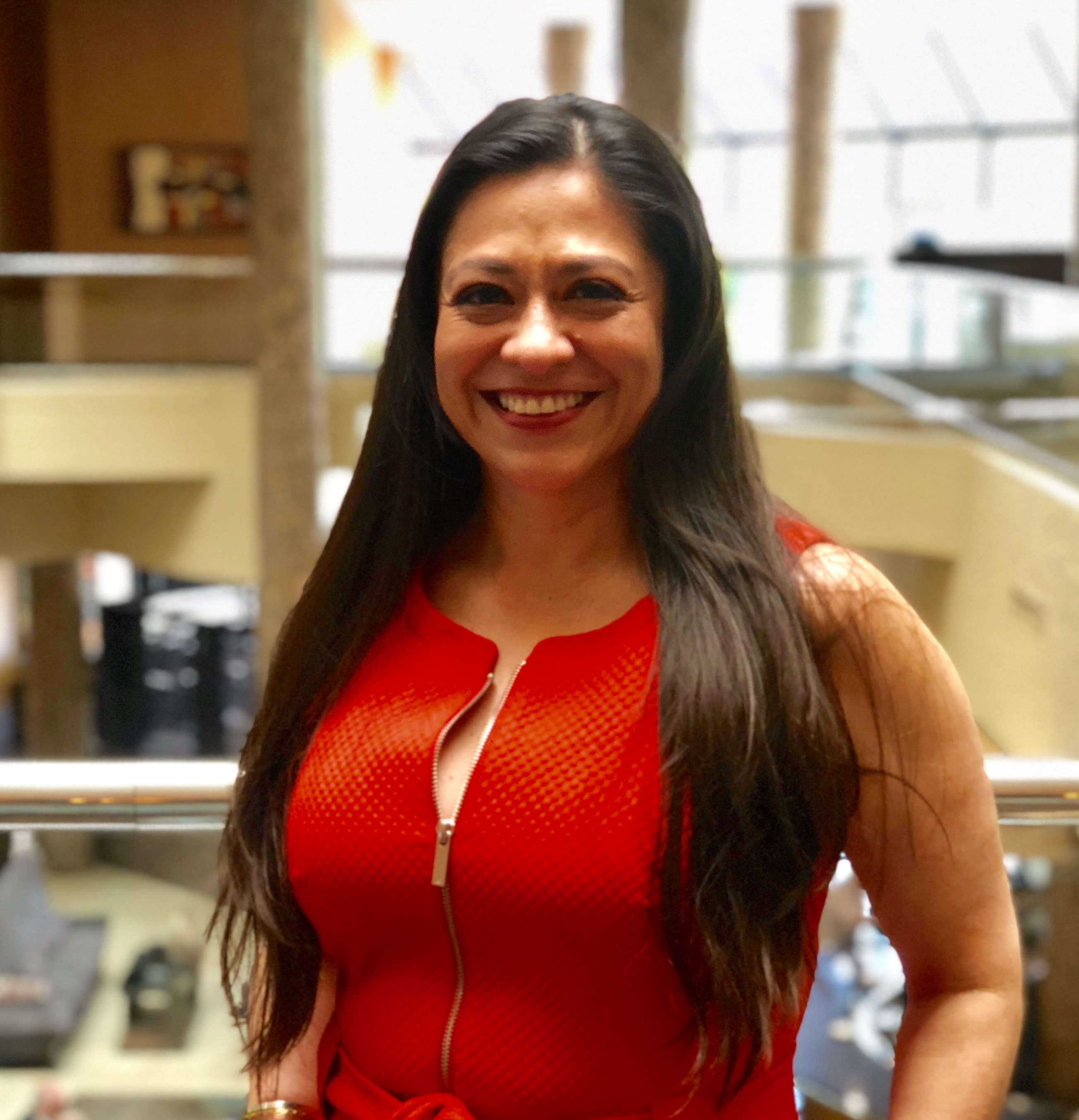 Ana Estrada is a small business attorney that enjoys helping people interested in starting their own small business, or that are already self-employed, by providing them with business formation assistance, commercial contracts, document drafting and review services, and general advice and counsel. She's a graduate of the University of Miami School of Law in Miami, Florida and St. Mary's University in San Antonio, Texas. Prior to focusing on small businesses, Ana Estrada worked in multiple areas of the law including real estate litigation, criminal defense, and immigration.
Ana Estrada also has experience in the nonprofit sector where she has provided direct services to under-served populations, worked in program development, and served on numerous Boards of Directors. As someone who works with everyday people in need of guidance, Ana Estrada values her role as an educator and a counselor. For fun, she enjoys art events, music shows, reading, and dancing.
Moderator
Janice Omadeke is the CEO and Founder of The Mentor Method, an enterprise platform helping companies keep and develop their diverse talent using the proven power of mentorship. Using a double-blind algorithm, The Mentor Method is closing the opportunity equity gap in the workplace. Janice is a 2020 Austin Under 40 nominee and winner of DivInc's Champion of Change Diversity Champion of the Year for the city of Austin. Venture-backed by funds including Backstage Capital and Capital Factory, Janice's company was a finalist at the Grace Hopper annual conference in 2018, is a MassChallenge Texas Gold winner, a 50 on Fire winner for both Austin and DC Inno, and a 2017 Startup Grind Global Exhibition selection.
Black Enterprise recognizes Janice as one of DC's top 5 black women in tech. She has also been featured in Forbes, Entrepreneur magazine, and she was a subject matter expert at the 2016 White House Summit on Building the Tech Workforce of Tomorrow. Janice is certified in Entrepreneurship from MIT, and is PMP certified with over 10 years of corporate leadership experience for Fortune 500 companies.
Pricing
Free and open to all
VIRTUAL

Tuesday, May 4, 2021 (11:30 AM - 12:45 PM) (CDT)