---
LEAD Series: A Conversation with Dr. Montserrat Fuentes, President of St. Edward's University
Thursday, September 8, 2022 (6:00 PM - 7:30 PM) (CDT)
Description
Please note: This event is only open to Austin Young Chamber members and pre-registration is required.
---
Join us for a special LEAD Series featuring the President of St. Edward's University, Dr. Montserrat Fuentes, and Austin Young Chamber President & CEO (and SEU alum!), Joana Ortiz!
During this fireside chat, President Fuentes and Joana will discuss their leadership journeys, their vision for young adults in Central Texas, and how collaboration among public and private sectors can help shape an Austin that works for everyone.
Please join us in the Carter Auditorium on the St. Edward's University campus for this important conversation and networking. This event is open to Austin Young Chamber members and St. Edward's alum.
About President Montserrat Fuentes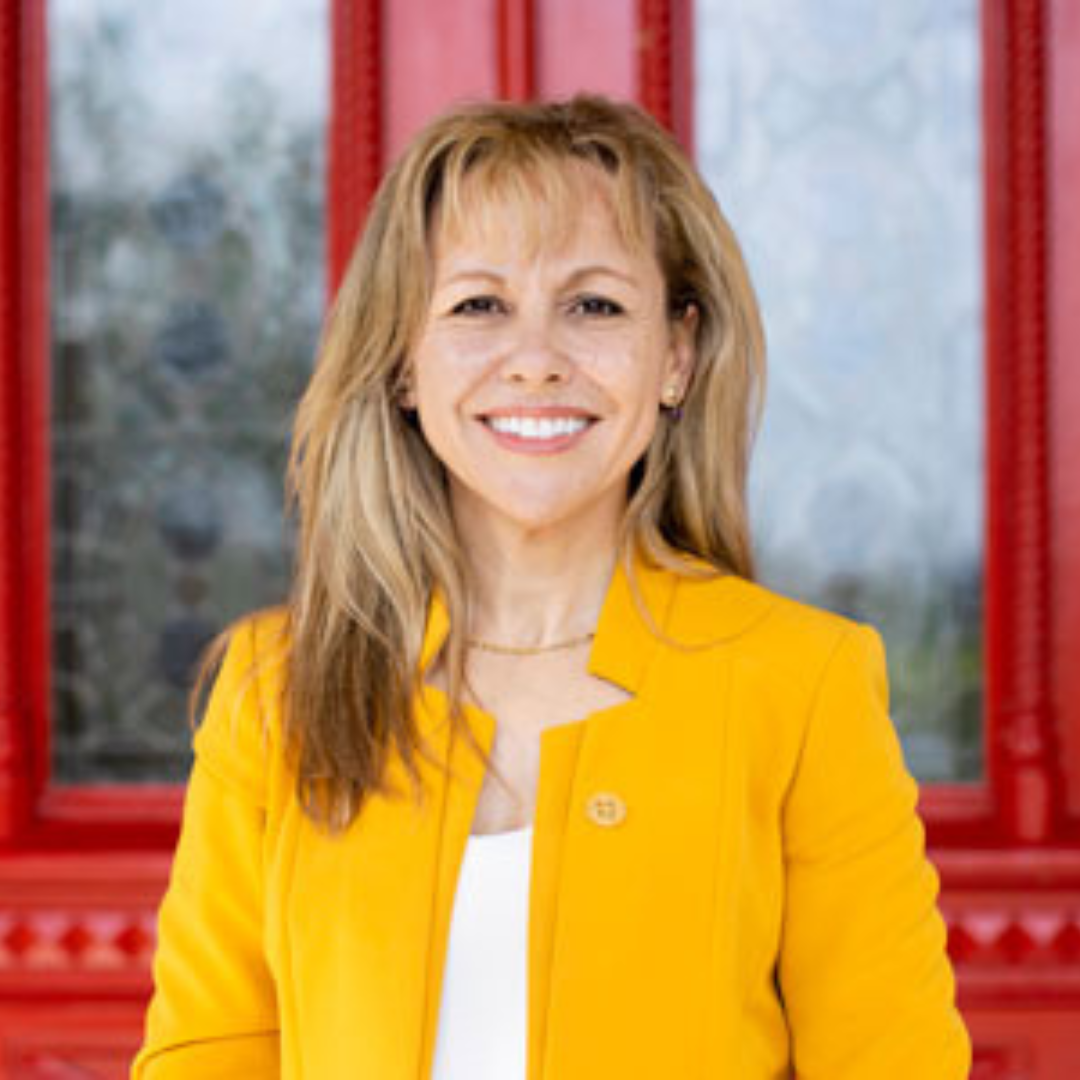 Dr. Montserrat "Montse" Fuentes began her tenure as the 24th President of St. Edward's University on July 1, 2021. In this role, she serves as the first Hispanic and second female president. Dr. Fuentes also holds an appointment as Professor of Mathematics in the School of Natural Sciences. Prior to this appointment, she joined the University of Iowa as executive vice president and provost and professor of Statistics and Actuarial Science in the College of the Liberal Arts and Sciences and professor of Biostatistics in the College of Public Health.
Dr. Fuentes brings to St. Edward's University a rich history of academic and administrative leadership in higher education. She is a first-generation college student and received a dual bachelor's degree in mathematics and music (piano performance) from the University of Valladolid in Spain and a Ph.D. in statistics from the University of Chicago. Prior to the University of Iowa, she served as dean of the College of Humanities and Sciences at Virginia Commonwealth University, as well as professor of Statistics, and professor of Biostatistics in the School of Medicine. Before joining Virginia Commonwealth University, she was head of the Department of Statistics and James M. Goodnight Distinguished Professor of Statistics at North Carolina State University (NC State).
She has also served as director of the Network on Statistical Methods in Atmospheric and Oceanic Sciences, a National Science Foundation (NSF)-funded center to promote multi-institutional and interdisciplinary research training at the interface of statistics and atmospheric and oceanic sciences, with 200 members and 21 affiliated institutions. In her leadership roles, she has promoted a transformative educational experience, focusing on enhancing student success and promoting experiential learning with an unwavering commitment to diversity, inclusion and inclusive excellence. She has also established innovative programs and partnerships, sought fiscal sustainability and built a culture of appreciation and success.
Dr. Fuentes has authored more than 100 scientific publications and served as principal or co-principal investigator on more than 20 research grants, with total funding of more than $28 million. Since 2019, she has been a principal investigator of an NSF ADVANCE award of $3M to promote diversity, equity, and inclusion. In 2008, Fuentes was named an American Statistical Association Fellow for outstanding contributions to mentoring and advancement of statistical methods. In 2012, she received the United States Environmental Protection Agency's Scientific and Technological Achievement Award for the development of an air quality model evaluation framework that fosters scientific credibility for model applications. In 2013, she received the NC State Equity of Women award and was also awarded the NC State D.D. Mason Award in recognition of Fuentes's outstanding leadership in 2016. In 2017, she was awarded the Medal of Distinguished Achievement from the American Statistical Association, Environmental Statistics Section, for major statistical methodology contributions, leadership, and mentoring roles.
Dr. Fuentes is actively involved in the greater Austin community, serving as a member of the Austin Community Foundation Board of Governors, Austin Area Research Organization (AARO), Austin Diocesan School Advisory Board, Ballet Austin board of directors, Austin Symphony advisory council, and the Assumption Cemetery board of directors.
About Joana Ortiz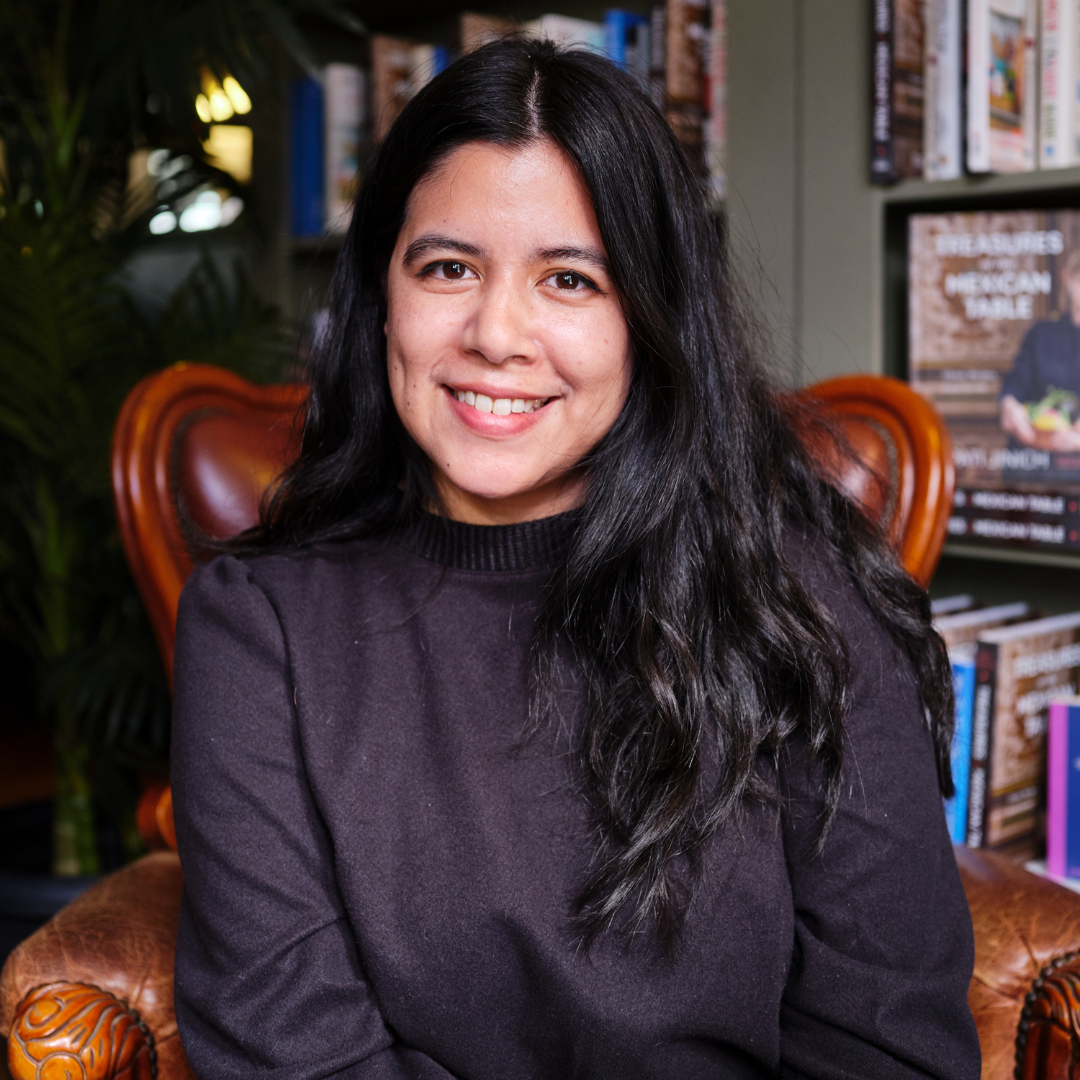 Joana joined the Austin Young Chamber as President & CEO in June 2022. With over a decade of experience in the nonprofit sector and various policy issues, Joana is driven by the belief that social issues are economic imperatives, not just moral ones. Born and raised in Austin, Joana began her career in workforce development and in the tech sector before moving to Boston in 2015. She held positions in education policy, higher education, youth development, and gender equity.
Most recently, she graduated from the Harvard Kennedy School with her Masters in Public Administration, where she dedicated her studies on local government, economic development, and leadership skills. In addition, she was selected to serve as a fellow on former Boston Mayor Kim Janey's Transition Committee, developing policy recommendations on the Public Health Subcommittee. She also consulted with Grads of Life and Bain & Company to produce a research report for Fortune 500 companies on the most effective and equitable recruiting and retention practices for talent of color.
Prior to graduate school, Joana was the Interim Executive Director at the Boston Women's Workforce Council, a public-private partnership between the City of Boston and the business community dedicated to closing gender and racial wage gaps.
After 6 years in Boston, Joana returned to Austin in late 2021 to address the impacts of COVID-19, particularly in marginalized communities. Joana is a proud St. Edward's alum where she received her B.A. in Global Studies in 2011 and currently serves as Board Director and Secretary for the City of Austin's Rosewood Community Development Corporation.
Special Thanks to Our Host

Carter Auditorium
Carter Auditorium, John Brooks Williams Natural Sciences Center - South Building JBWS RM #186

Austin, TX 78704 United States

Carter Auditorium is located on the St. Edward's University campus located at 3001 S Congress Ave, Austin, TX 78704.
Event registrants will receive detailed parking instructions via email.
Thursday, September 8, 2022 (6:00 PM - 7:30 PM) (CDT)
Categories
Core Programs
LEAD Series