---
Speaker Series: Mason Ayer Presented by Texas MBA & Texas MSTC
Wednesday, July 25, 2018 (11:30 AM - 1:00 PM) (CDT)
Description
Join us for our July Speaker Series featuring Mason Ayer! Lunch will be provided by Kerbey Lane Cafe.
Pancakes, Queso & EBIDTA: Lessons from Kerbey Lane Cafe's CEO, Mason Ayer.
What started in 1980 as a neighborhood eating place in central Austin is now a booming group of seven local eateries beloved by locals and visitors alike. While the story might seem like an overnight success, Kerbey Lane Cafe wasn't always a the high-volume, high-performance restaurant it is today.
Hear from Kerbey Lane Cafe CEO, Mason Ayer, as he explains how Kerbey Lane went from a local haunt known for slacker service to a business of business people who are taught to understand how their role contributes to the company's EBIDTA goal. Attendees will also hear:
How Kerbey Lane Cafe got its start
The operational changes that led to major growth for the restaurant including how the company uses open-book management to engage team members in company success
Why Kerbey Lane Cafe invests in their team members
About Your Speaker
Mason Ayer is the CEO of Kerbey Lane Cafe in Austin, Texas. After earning his Juris Doctor degree from the University of Virginia School of Law, Mason spent several years in the legal world before returning to his family's business in a leadership role. Under his leadership, Kerbey Lane Cafe has rapidly expanded and cemented itself as an iconic Austin business known for caring service and wholesome food served at reasonable prices while maintaining a culture known for service to others and compassion.
Mason is passionate about Kerbey Lane's involvement in the Austin community, and this passion led to Kerbey Lane Cafe's growing partnership with United Way for Greater Austin. Mason now serves on United Way's Board of Directors where he is Board Chair-elect and the fundraising campaign co-chair. Mason also serves on the Board of Directors and Executive Committee of the Austin Chamber of Commerce and chairs it's local and regional advocacy committee. He's also involved with the American Heart Association where he serves on the Executive Leadership Team for the Heart & Stroke Walk and is the Chairman of the City Wide Executive Challenge.
Schedule
Networking & Lunch: 11:30am - 12:00pm
Presentation: 12:00pm - 1:00pm
Thank You to Our Sponsors
The Texas Evening MBA Program is a flexible MBA degree tailored to fit your schedule and your needs, allowing you to work full-time while earning your MBA from a globally-recognized university within a network of award-winning faculty and accomplished students. Why wait? Join us for an upcoming event to take an in-depth look into what sets the Texas Evening MBA Program apart from the competition and to ask any questions you may have.
The Texas MSTC Program is a one-year program offering a real-world approach to entrepreneurship allowing students to evaluate technologies with market potential, develop business plans and profitably launch innovative products into market. MSTC recently ranked #6 in the US for Entrepreneurship!
Discover which working professional program is right for you and how they can unlock your full potential as a business leader.
Video Overview: http://bit.ly/1W7LNNc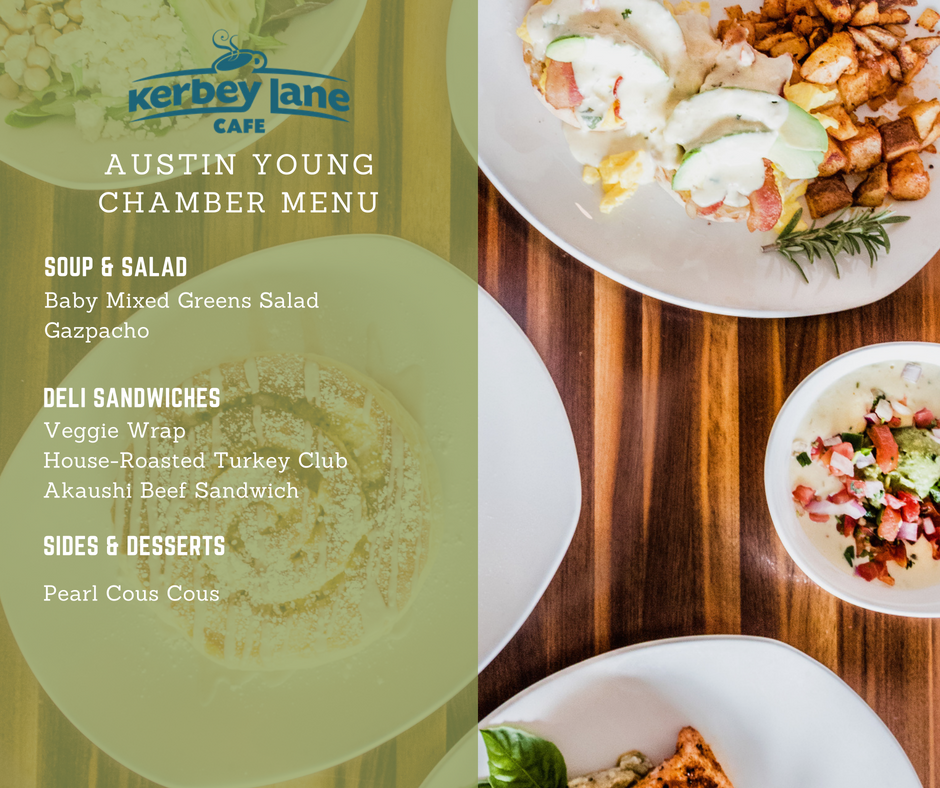 Rowling Hall
Rowling Hall, 300 W Martin Luther King Jr Blvd

Austin, TX 78701 United States

Event Contact
Mel Martin

Wednesday, July 25, 2018 (11:30 AM - 1:00 PM) (CDT)
Networking & Lunch: 11:30a-12p
Presentation: 12-1p
Categories
Core Programs
LEAD Series

Registered Guests
63